Senior Year has been a whirlwind, so it was only fitting that my Senior Studio project for my Studio Art major and Senior Seminar project for my Media Studies major would be presented on back-to-back days.
Here's a little bit about what I've been putting my blood sweat and tears into since the end of last August:
Insignificance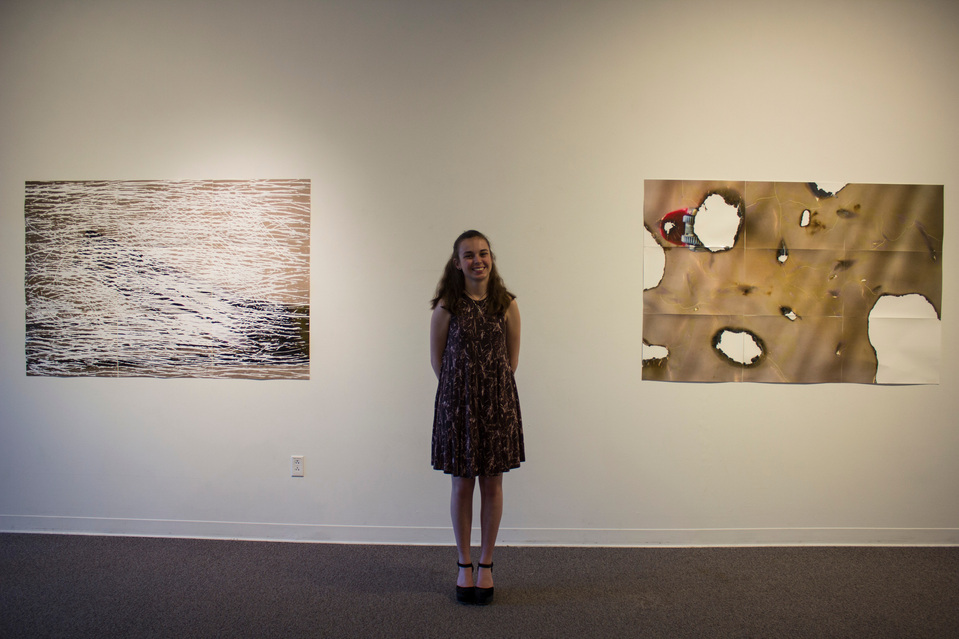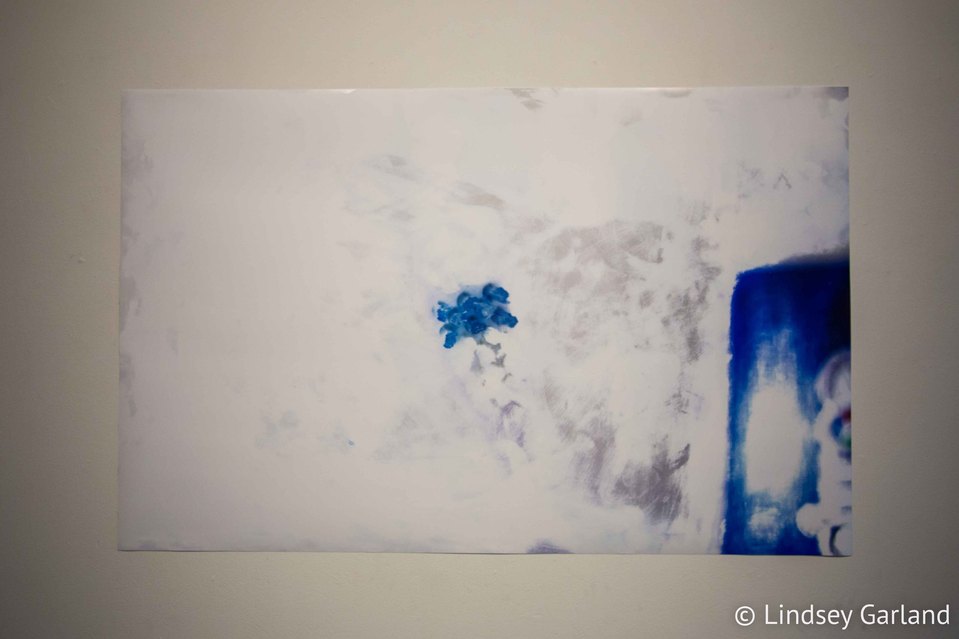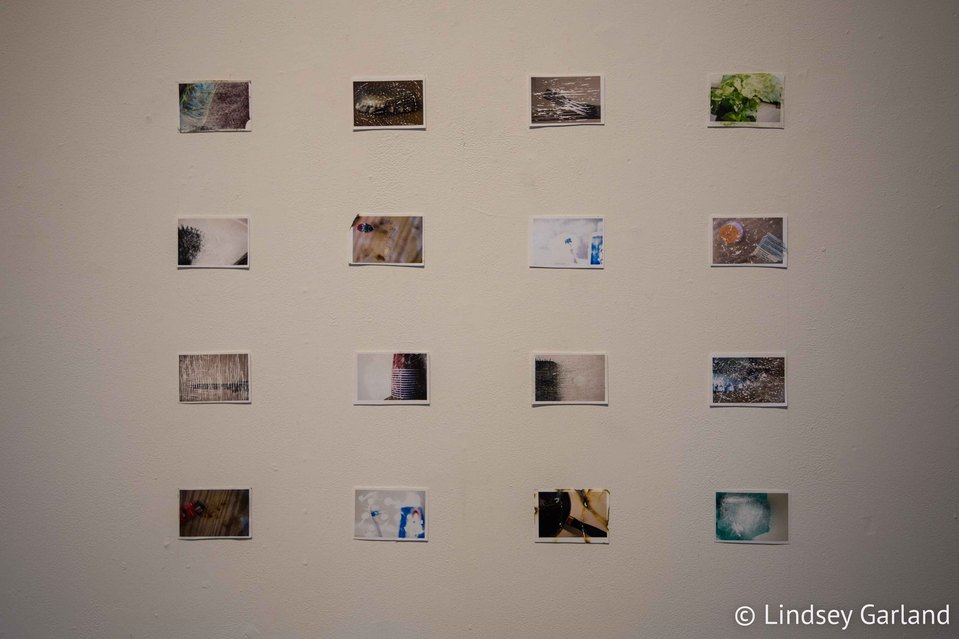 "Insignificance" is a series of physically altered photographs. Each photo was originally an image of a typical, insignificant household object, that was then altered by the object in the photograph, scanned and reprinted in large scale.
The Art on the Ride - Exploring Board Sport Graphics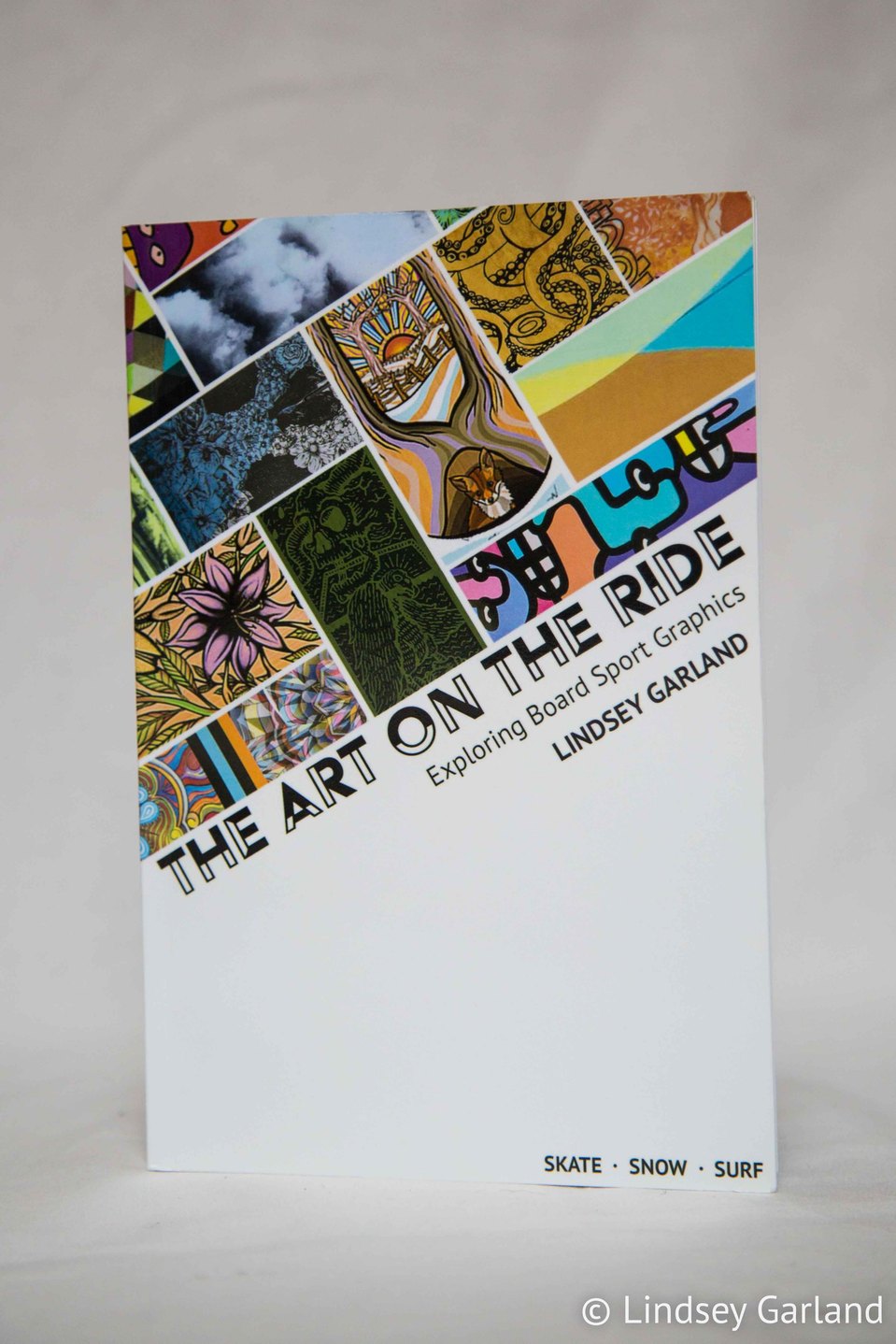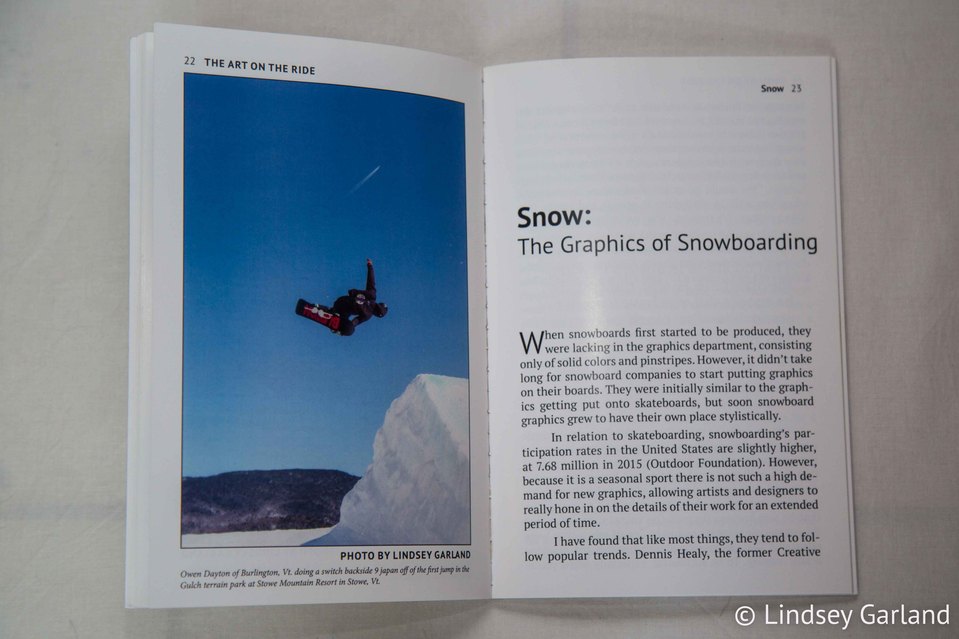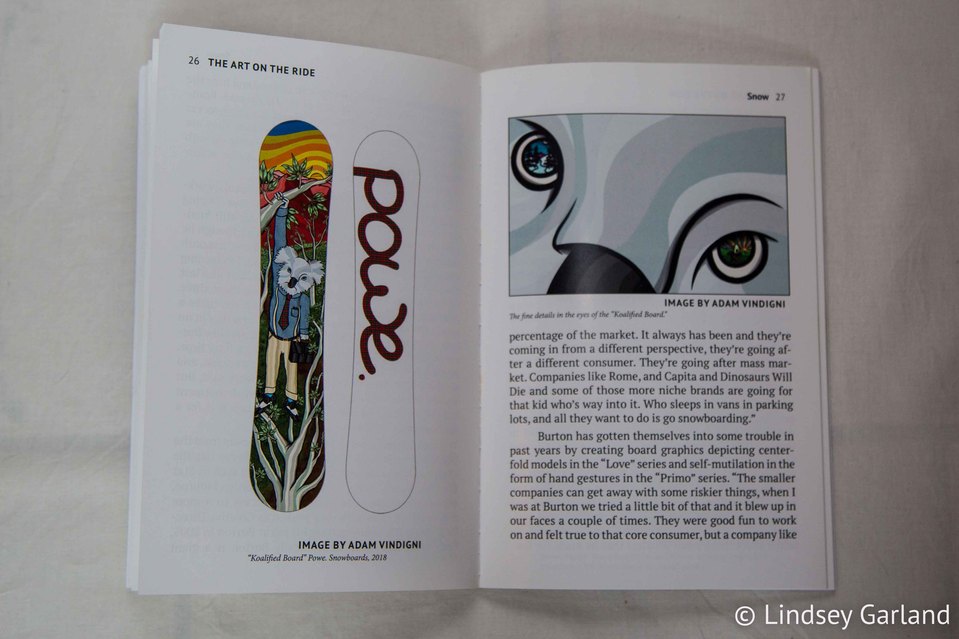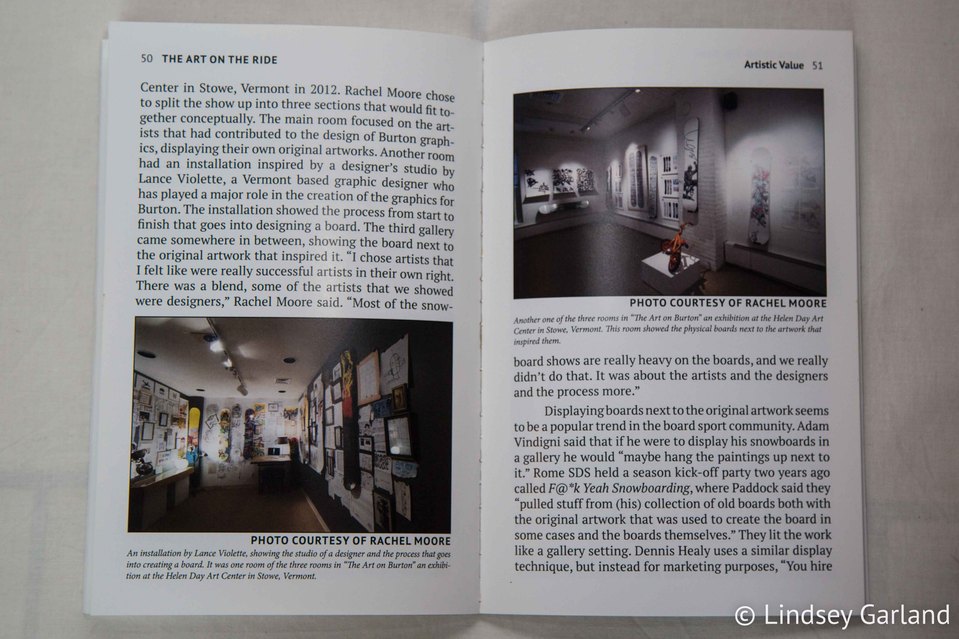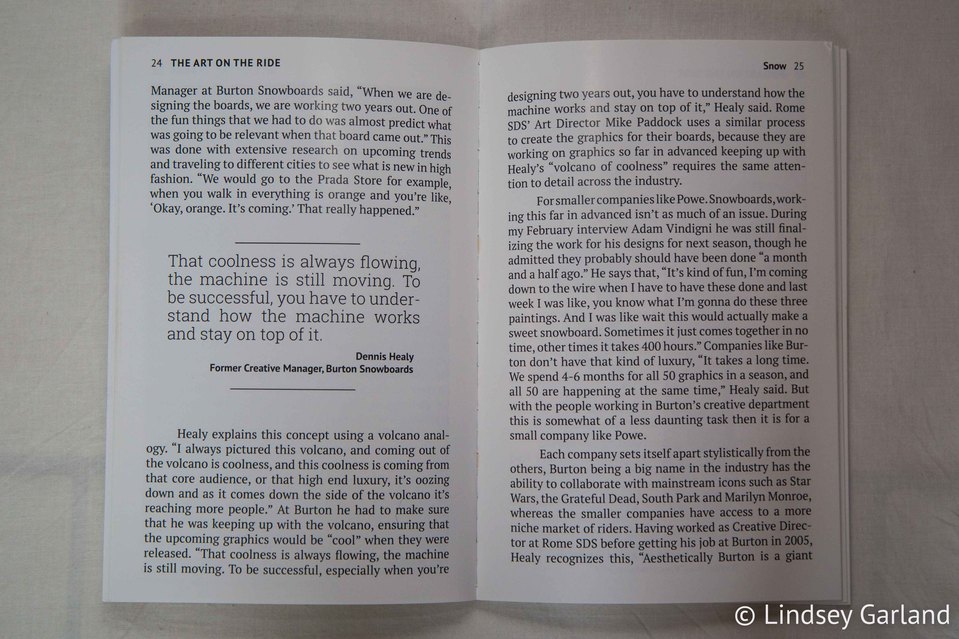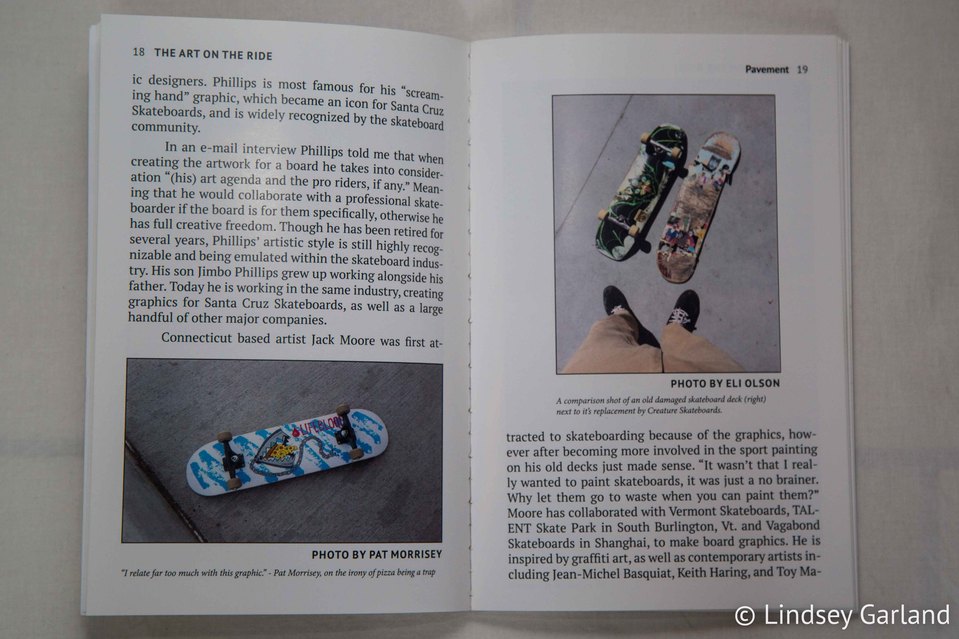 I have been very busy the past seven months working on my senior seminar project for my Media Studies Journalism and Digital Arts major at St. Mike's. Here is the final product, a self published book that explores the graphics on skate, snow and surfboards as an art.
I interviewed various artists and designers from around the United States in order to explore the different perspectives of the artistic values of board graphics. I also utilized my experience in both the Studio Art and MJD programs at St. Michael's, as well as my volunteer experience at the Burlington City Arts Center Gallery and my passion for these sports to draw conclusions about the artistry.
Thank you so much to everyone who played a part in making these projects come to life!